ON-DEMAND WEBINAR
How to Protect Drivers from Flooded Roadways with Automation and Technology.
In most years flooding is the #1 weather-related cause of death in the U.S., and consistently over 50% of those deaths occur to motorists in their cars. In many cases, roadway locations prone to flooding are known by local officials and emergency personnel. However, communities often rely on manual processes and the public to report flooded roadways, resulting in delayed detection and response, and an increase in risk to human life. By implementing an automated High Water Detection System in high-risk areas, you can immediately warn motorists when flooding presents a hazard, and quickly alert key personnel when and where to respond, to minimize risk and save lives.
This webinar explores the use of High Water Detection Systems where real-time monitoring at the flood-prone point in the road can automatically activate flashing beacons and gates to warn motorists of danger ahead. In this webinar you will learn:
Where and why flooded roadway detection systems are needed

What is a High Water Detection System (HWDS) and how it works

What are the essential features and technology of an effective HWDS

How Bexar County, Texas, automates detection to protect drivers on flooded roadways, and informs the community of real-time conditions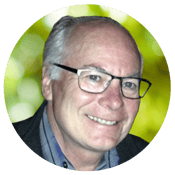 Tom Ogden
Senior Product Manager, Hydrology
AEM | High Sierra Electronics
Tom Ogden joined High Sierra Electronics in 1993 and currently serves as Senior Product Manager for Hydrology. Tom has been involved in ALERT Flood Warning since 1980. Since joining High Sierra Electronics as Business Development Manager, Tom has been responsible for Sales and recently moved into the role of Senior Product Manager for Hydrology and is involved with network design and new product development.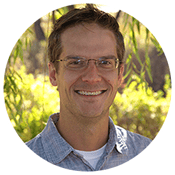 Mike Zucosky
General Manager
AEM | OneRain
Mike Zucosky serves as OneRain's Product Manager for the Contrail suite of products, which he is responsible for the strategic vision and leads the development of Contrail. Joining in 2007, as a Field Engineer, Mike has led the Field Services and Software Development Teams as the General Manager of OneRain. He holds a Bachelor's Degree in Electrical Engineering from Case Western Reserve University and a Master's degree in Business Administration from Colorado State University.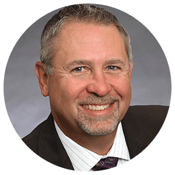 David Wegmann
Engineering Services Manager
Bexar County Public Works
David Wegmann, PE, CFM is currently employed by Bexar County Public Works as Engineering Services Manager. He maintains overall responsibility for identification and scoping, engineering design and construction of both Transportation and Flood Control Capital Projects within Bexar County and oversees the Alamo Regional Mobility Authority operations. Mr. Wegmann has been employed by Bexar County for approximately 20 years and has five years private sector civil engineering design experience. Mr. Wegmann has undergraduate degrees in Geology and Civil Engineering, as well as a Master's degree in Public Administration, all from the University of Texas at San Antonio.