ON-DEMAND WEBINAR
Building Flood Resiliency: A Conversation with Mecklenburg County
Mecklenburg County, North Carolina is no stranger to flood risk. About 5% of the county's land comes in contact with the floodplain, and about 2,900 habitable and secondary structures are located within the floodplain. That's why they've developed the Flood Information Notification System (FINS) – a real-time storm tracking network that is cooperatively supported with the U.S. Geological Survey and Charlotte-Mecklenburg Stormwater Services.
Join us as AEM sits down with representatives from Mecklenburg County to learn more about the FINS system and how the county is using that system to support emergency responders with real-time data during flood events. We'll also look at how the county is using some of the same underlying technology to better monitor and manage water quality in its streams and lakes.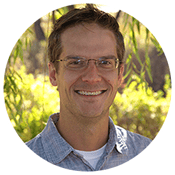 Mike Zucosky
General Manager
AEM | OneRain
Mike Zucosky serves as AEM | OneRain's Product Manager for the Contrail suite of products, which he is responsible for the strategic vision and leads the development of Contrail. Joining in 2007, as a Field Engineer, Mike has led the Field Services and Software Development Teams as the General Manager of OneRain. He holds a Bachelor's Degree in Electrical Engineering from Case Western Reserve University and a Master's degree in Business Administration from Colorado State University.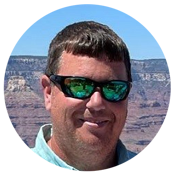 Ryan Spidel
Environmental Supervisor
Charlotte-Mecklenburg Storm Water Services
Ryan Spidel is an Environmental Supervisor with Mecklenburg County Storm Water Services', Water Quality Program. He holds a Master of Science in Biology from East Carolina University. Ryan has been involved with the Water Quality Program's automated monitoring program for 10 years. He began his career with the Program as a technician, then lead the program, and is now the supervisor in charge of the personnel responsible for the daily operations.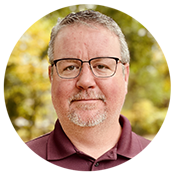 Joshua McSwain
Senior Business Analyst
Charlotte-Mecklenburg Storm Water Services
Josh McSwain is a Senior Business Analyst with Charlotte-Mecklenburg Storm Water Services. For the past twenty years, Josh's primary responsibility has been managing the County's Flood Information and Notification System (FINS). Josh served ten years on the Board of Directors for the National Hydrologic Warning Council (NHWC) representing the Eastern region of the US. Josh has a Bachelor of Science degree in Geography and Earth Science, and he is Certified in Coding: Full Stack Web Development both from the University of North Carolina at Charlotte.