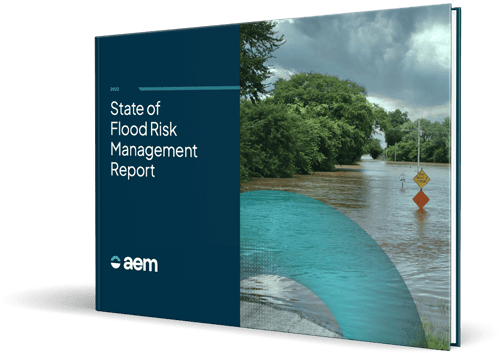 For many communities and organizations, flood risks continue to rise. AEM's 2022 State of Flood Risk Management Report gives you the latest thinking from the professionals who are responsible for managing these risks.
The report draws on survey responses from professionals across the globe who work for a wide range of organizations spanning both the public and private sectors.
The 2022 AEM Flood Safety Survey collected responses from professionals across the globe in state and local government, federal government, and private enterprise. Almost half the respondents identified themselves as state and local government employees while the rest identified themselves as federal government and private enterprise employees.
We analyzed the results from this survey and compiled actionable insights into this State of Flood Risk Management Report. In the report, you'll learn how flooding impacts your peers, their biggest flood risk management challenges, and the solutions they use to mitigate flood risk and improve flood decision-making.
Participants
53 state and local government, federal government, and private enterprise professionals responded to our survey. Although no single group represented a majority of the responses, State and Local government collectively made up 44%. Some of the other respondents included colleges, golf clubs, and farms.
1. WHICH OF THE FOLLOWING BEST DESCRIBES YOUR ORGANIZATION?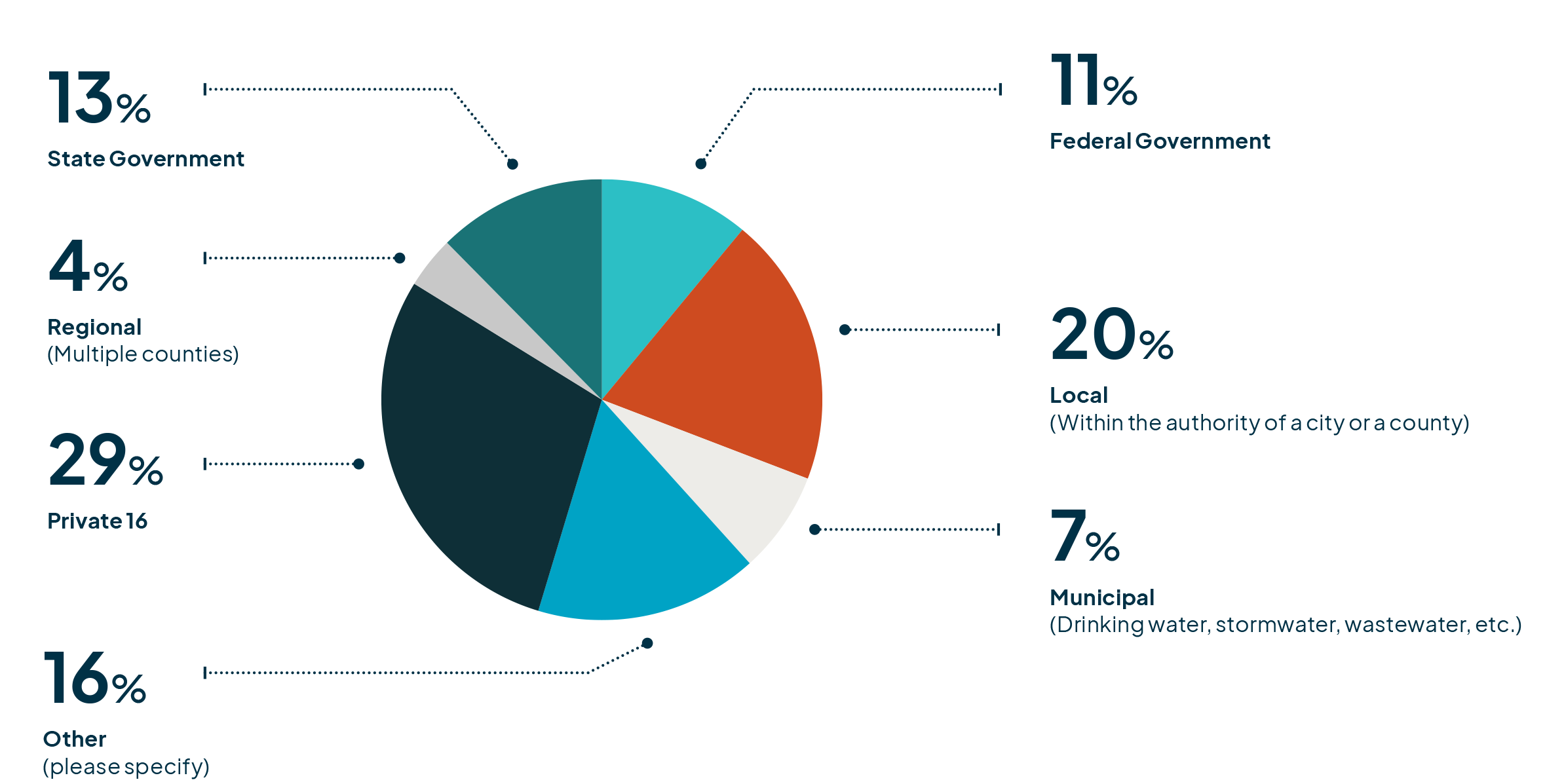 Responses came in from many regions around the globe, with the majority of responses coming from North America (United States 51%; Canada 11%).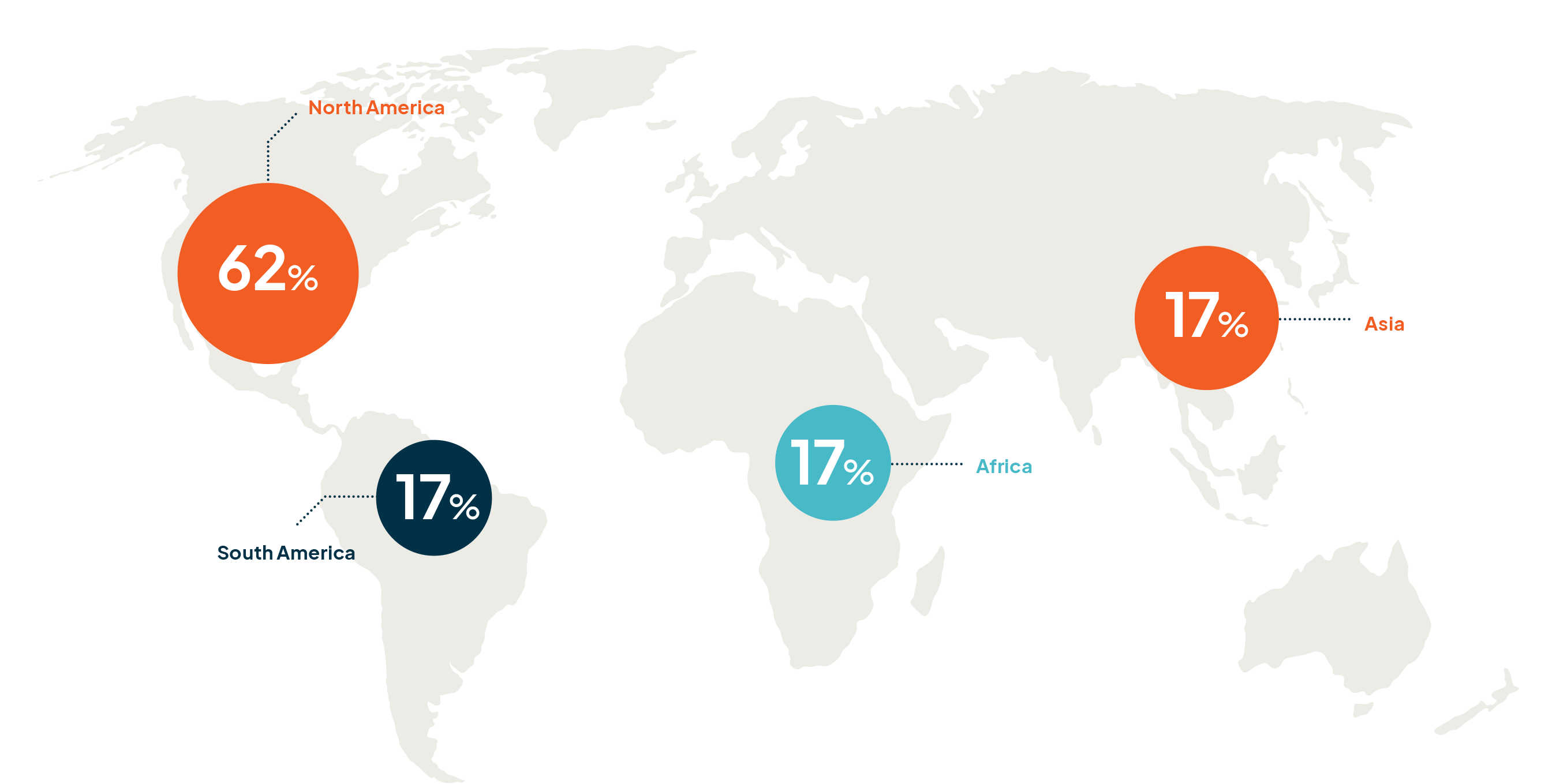 Important features of a flood risk management system
When asking professionals about must-have features for a flood risk management system, features that focused on forecasting and modeling topped the list. When the waters reach flood stage and above, it is often too late to take action. With expert meteorologists either in house or on call, organizations receive forecasts customized to an event or specific need to help them make the best possible operational weather-influenced decisions.
7. WHEN ADDRESSING THE CHALLENGES OF FLOOD MANAGEMENT, WHAT ARE THE MOST IMPORTANT FEATURES FOR A FLOOD RISK MANAGEMENT SYSTEM?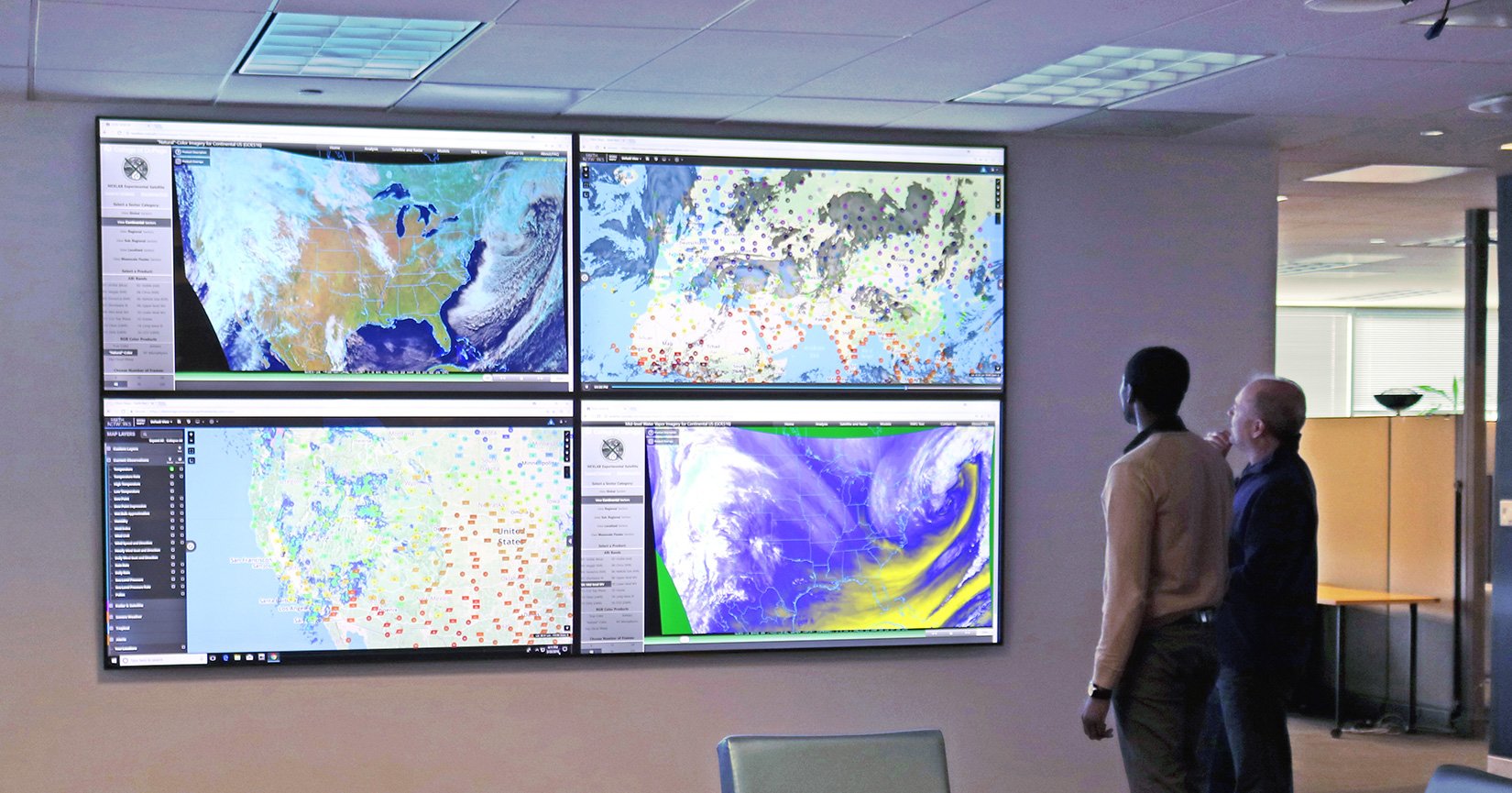 Planned spend in 2022
Flood risk management programs are underfunded
Two-thirds of respondents stated their organizations have budgeted less than $20,000 in 2022 for flood risk management tools and programs. State and Local Government respondents were more likely to have larger budgets with more than one-third reporting a budget of over $50,000. Private organizations had more limited budgets with 80% reporting less than $20,000 to spend in 2022.
8. APPROXIMATELY HOW MUCH MONEY DO YOU PLAN TO SPEND ON FLOOD RISK MANAGEMENT TOOLS AND PROGRAMS AT YOUR ORGANIZATION THROUGHOUT 2022?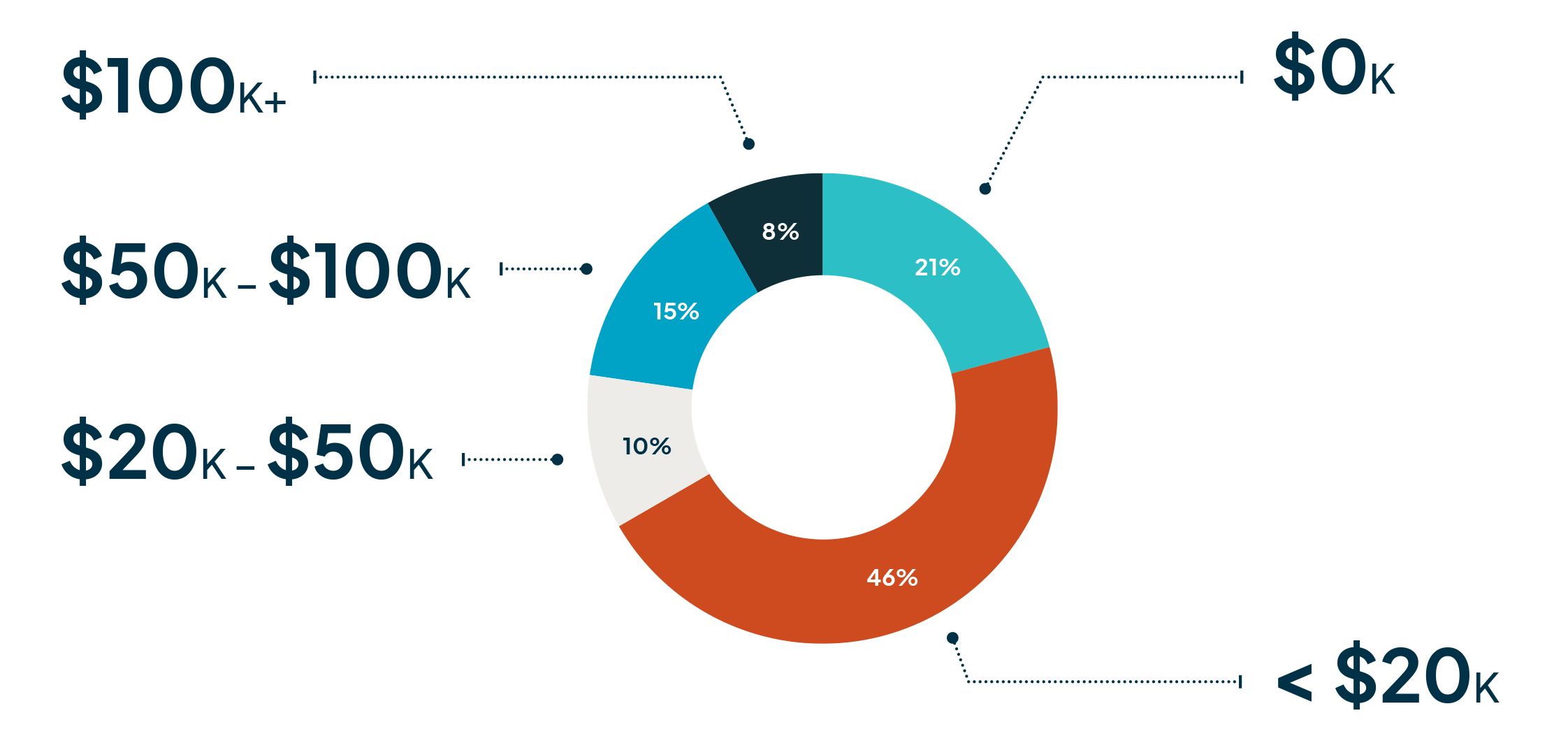 Having adequate flood risk management tools is critical for keeping local communities safe and protecting employees, contractors, and company assets. With most organizations expecting flooding to have a greater impact through 2023, make sure you factor flood risk management into your budgets in 2023.