ON-DEMAND
Outlook Webinar: Data-Driven Preparedness for the Winter Storm Season
The 2021-22 winter was unlike any we've seen in years, with record snow and ice events and extreme winter weather affecting unlikely locations across the United States and Canada. Looking ahead to this coming winter, real-time information will be critical to the coordination between government agencies and corporations as part of their preparedness strategies and response plans as they work to ensure the safety of their communities and secure infrastructure.

Get a meteorologist's perspective on the 2022-2023 winter storm season based on AEM's analysis of climate trends. Then join a discussion on how climate trend data and real-time publicly available information sources like weather statements and sensor data can be used to effectively prepare for and respond to storms as they progress.

AEM, Dataminr, and special guest Rhode Island Emergency Management Agency (RIEMA) will discuss:
Best practices when preparing for winter storms

How to utilize publicly available information as storms develop and progress

Response initiatives to keep employees and communities safe
Register to Watch On-Demand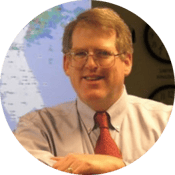 James Aman
Senior Meteorologist
AEM | Earth Networks
James Aman is a Senior Meteorologist at AEM/Earth Networks. In this role, James provides customized briefings for utility industry clients and builds forecasts for professional sports teams. Prior to joining the company, James worked as an industrial meteorologist for Weather Corporation of America. James holds a bachelor of science degree in meteorology from St. Louis University.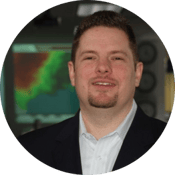 Chris Brozenick
Senior Director of Product Marketing
Dataminr
Chris Brozenick is Senior Director of Product Marketing at Dataminr, where he leads go-to-market efforts for Dataminr Pulse and the Dataminr for News. Prior to Dataminr, Chris was the vice president of product strategy for WorldAware and vice president of product for WeatherBug / Earth Networks. He holds a B.S. in electrical engineering from Purdue University, and an MBA from Johns Hopkins University.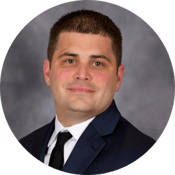 Alex Potts
Crisis Information Management Software Coordinator
State of Rhode Island Emergency Management Agency
Alex Potts is the current Crisis Information Management Software Coordinator for the State of Rhode Island Emergency Management Agency. Alex's responsibilities are to ensure the State Emergency Operations Center is prepared for notice and no-notice events. Alex uses a variety of systems to create a common operating picture enabling senior leadership to be more informed of the situation at hand. He stays up to date with emerging technologies to better prepare, respond and recover from crises. Alex is also an Advanced EMT and holds the Assistant Chief position with his local fire department.